Liked how my steering wheel looks but it's been on there for a long time SO.... decided to give it a nice fresh coat of paint on the spokes.
Didn't get too many shots of the painting as I haven't used my camera in months and found the batteries STONE DEAD.
So started the painting while waiting for the batteries to charge up.
It has a nice "satin" type brush on the finish and I wanted to keep that "look" so it was just a matter of a light sand with 400 grit paper to give the fresh paint something to stick to.
Then just a few coats of paint kind of "dusted" on by holding the spray can back much further than normal.
Came out real good and finished it off with a couple of light coats of clear to protect the silver metallic spray paint.
Came out looking GOOD.
In this shot you can really see the metallic in the paint with the satin of the metal showing through.
Put it back on the hub and them found a problem.... it's so shiny it's very hard to get a nice shot. This is with no flash but it's still really too shiny to get an awesome shot..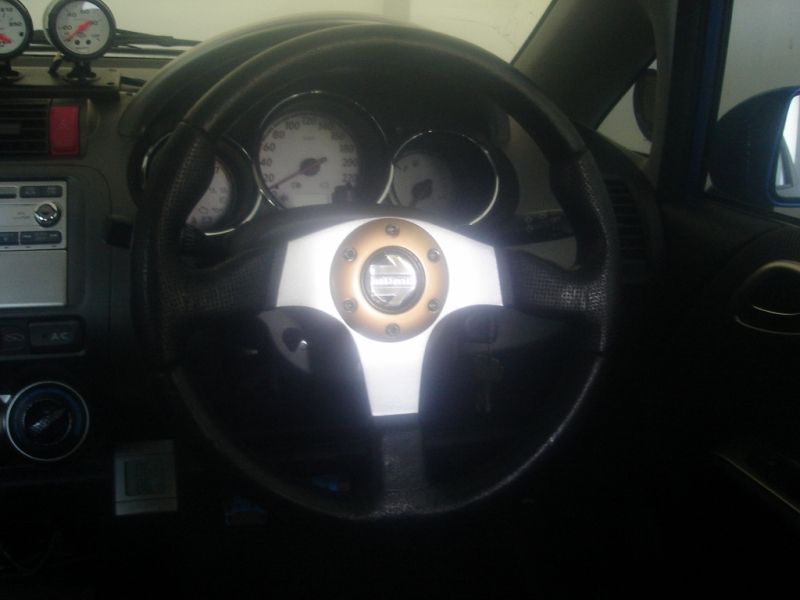 Finally got a pretty good shot sitting in the back seat and using the flash.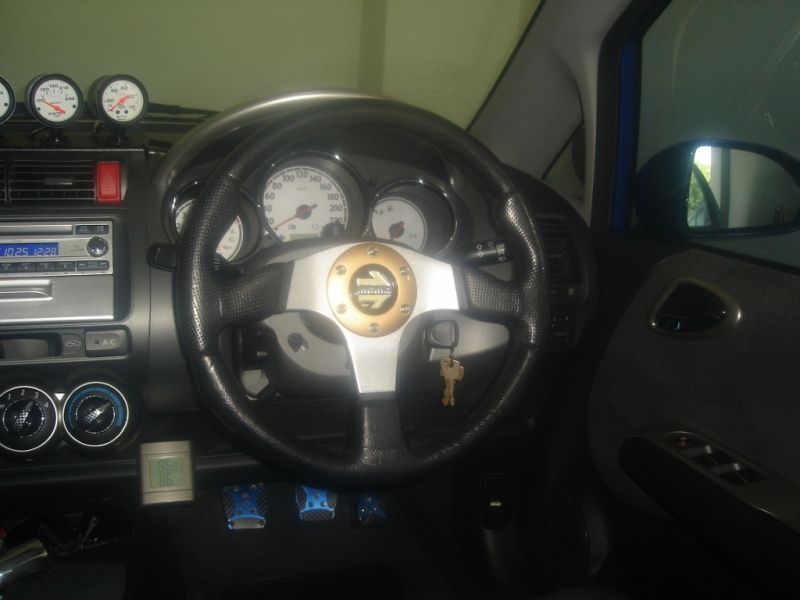 Finished everything off by "touching up" a couple of places where the black of the outer part was showing just a small patch of white. Found a plain old felt tip pen matches the original black color perfectly.
In this shot you can see my gauges, my Vtec light on the top of the steering column cover, my radiator fan indicator light with the black dimming cover which is the black dot directly to the left of of keys, the light for my thermometer which you can just barely make out behind the lower left spoke opening toward the lower back of the column cover, my indoor/intake temp thermometer, my Hurst "T" handle shifter, and my color matching pedal covers.